It's no secret that Johnny Depp has done a huge amount of movies. He started acting in the 1980's when he acted in a television show called 21 Jump Street. Since then he has acted in a lot of movies and voiced numerous characters as well. Here's a list of the movies he has been in so far in his career. He can become so unrecognizable in his movies and it's amazing to me how much he gets into his characters. Along with the movie covers I'll also put a picture of his character so you can see how much he is transformed. So here are just a few of his movies that I loved him in…
Edward Scissorhands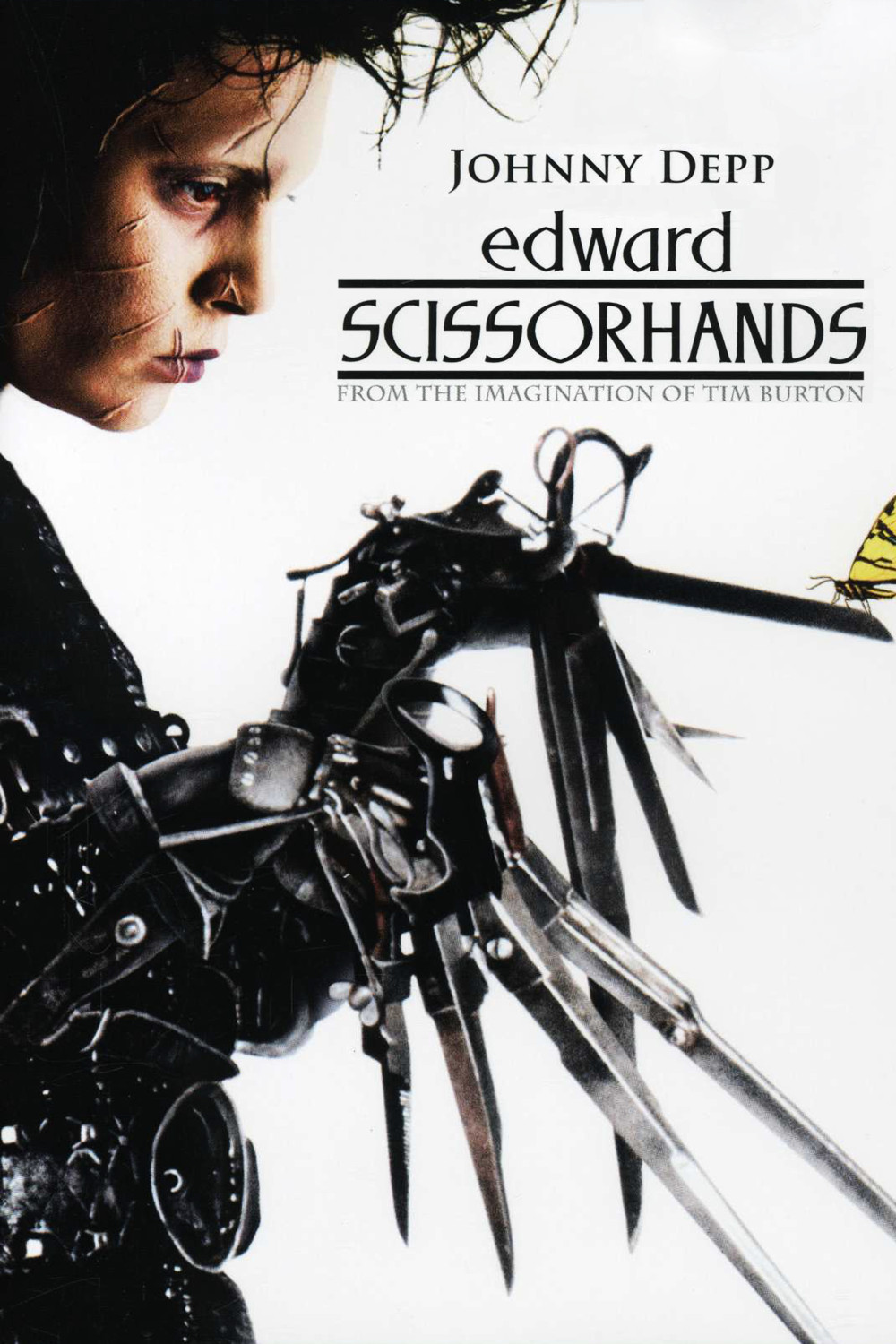 has a really weird concept and is a dark romantic fantasy. Released in 1990, this film is about a man with scissors for hands (per the name "Scissorhands") and his integration into a new community after having lived in isolation for his whole life. He was created by a scientist who died before he was able to finish Edward, thus leaving with him with scissors for hands. Despite having weapons instead of hands, he is surprisingly gentle and shy. This movie also started the first of many collaborations between Depp and the very well known director Tim Burton. There are quite a few other movies that will be mentioned in this post and Burton will be involved in most of them. 
His style is very recognizable and Burton and Depp mesh well together. This year also marked the 25th anniversary of the movie, and Tim Burton was interviewed about it. It's such an original movie and you won't be able to find another story that is as curious and witty as this one.
Alice in Wonderland is a story that I assume most people are familiar with. If not feel free to brush up on this childhood story. The original Alice in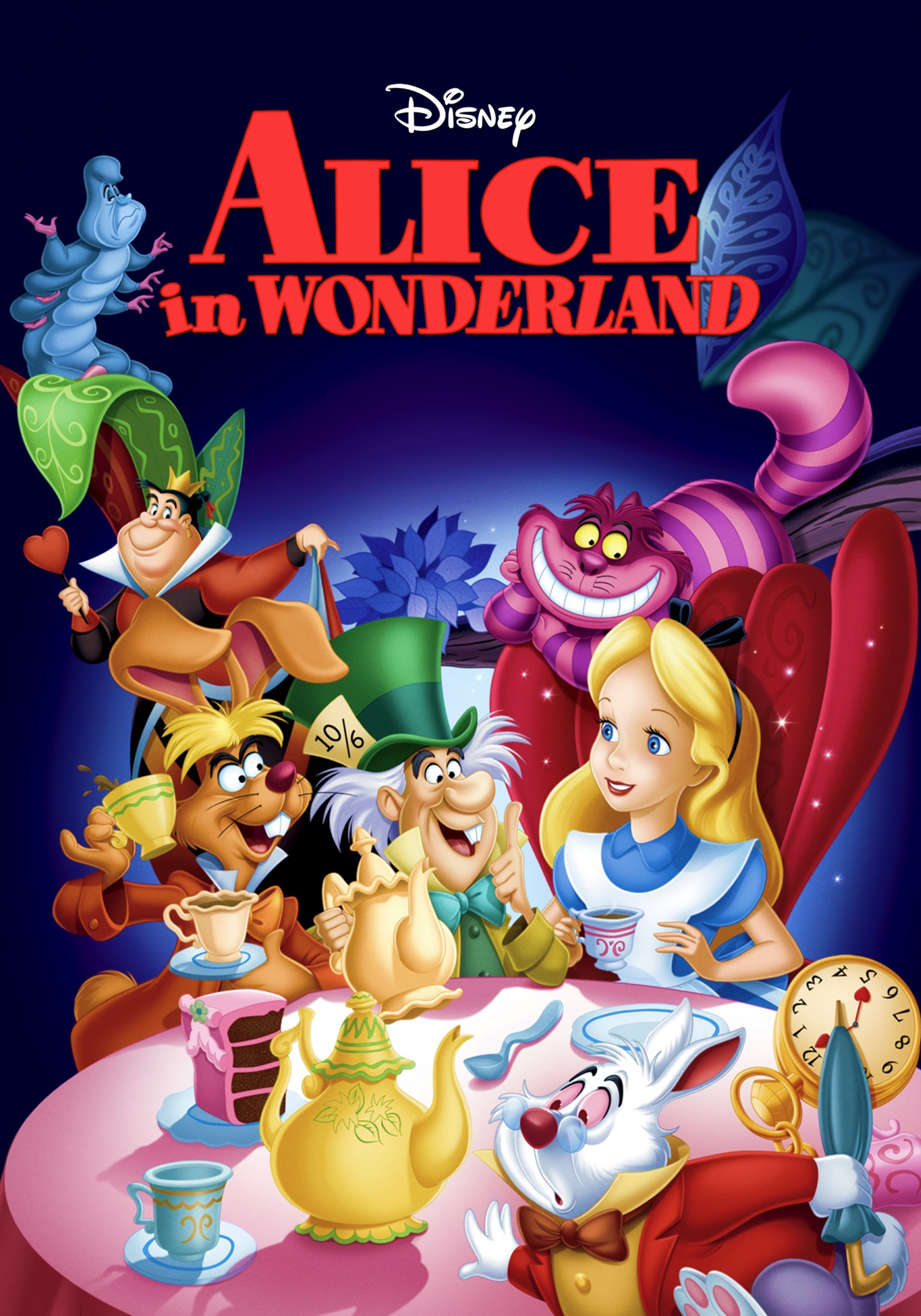 Wonderland movie was released in 1951 and was based off of the books by Lewis Carroll. The movie that Johnny Depp was in was released in 2010 and was also directed by Tim Burton. It is about nineteen year old Alice returning to the same magical world that she was in when she was a little girl.
It's a bit darker than the original animated movie, but the visuals are amazing and the story is told well. Johnny Depp also embodies the Mad Hatter in my opinion pretty perfectly. It's exactly how I imagined the Mad Hatter would be in this darker and morphed kind of Wonderland.
Charlie and the Chocolate Factory is yet another Tim Burton film and is the second adaption o
f the book written by the amazing author Roald Dahl (check out his website!). A strange kind of
fairytale about a young boy named Charlie who wins a trip of a chocolate factory run by a mad man. I loved the special effects and vivid colors. Also the songs and oompa loompa's were pretty amazing in my opinion. I thought it was a great adaption of a classic movie and is a bit more family friendly. I found some scenes a bit creepy
when I watched it when I was little. I loved the newer adaption (although the first one is great as well).
Sweeney Todd: The Demon Barber of Fleet Street is a story about Benjamin Barker who starts running a barber shop in London. He then starts a partnership with a fellow tenant and from there they begin an evil plan. Some bits are slightly unsettling, but it's a riveting movie in whole. It has been called a "gorefest" so it won't be fitting for viewers who don't have a strong stomach. It's based off of the musical, and is put in the
genre of musical horror. And yes, you've probably already guessed it but this is in fact another Tim Burton film. The cast has several very well known actors and actresses such as Helena Bonham Carter, Alan Rickman, Timothy Spall, and Sacha Baron Cohen.
Next up is Into the Woods which is a movie based off of the musical. Depp didn't have a very big part in this movie, but I love this movie so I decided to just write about it. A pretty recent musical movie released in 2014 about a witch who puts a curse on a baker that makes him unable to have children with his wife unless they are able to undo the curse. The songs are great and catchy. I also loved seeing the different ways that multiple different fairy tales were intertwined. It's a great modern twist on the classic fairy tale
with adventure and comedy. The cast has many well known and talented individuals like Meryl Streep, Emily Blunt, James Corden, Anna Kendrick, and Chris Pine.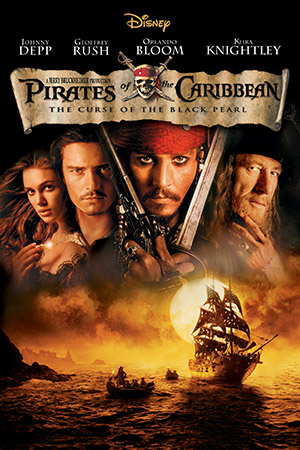 Pirates of the Caribbean is a four part series (with the fifth part to come out in 2017) about the adventures of Captain Jack Sparrow, and eccentric and weird pirate. In the first one, a blacksmith named Will Turner has to team up with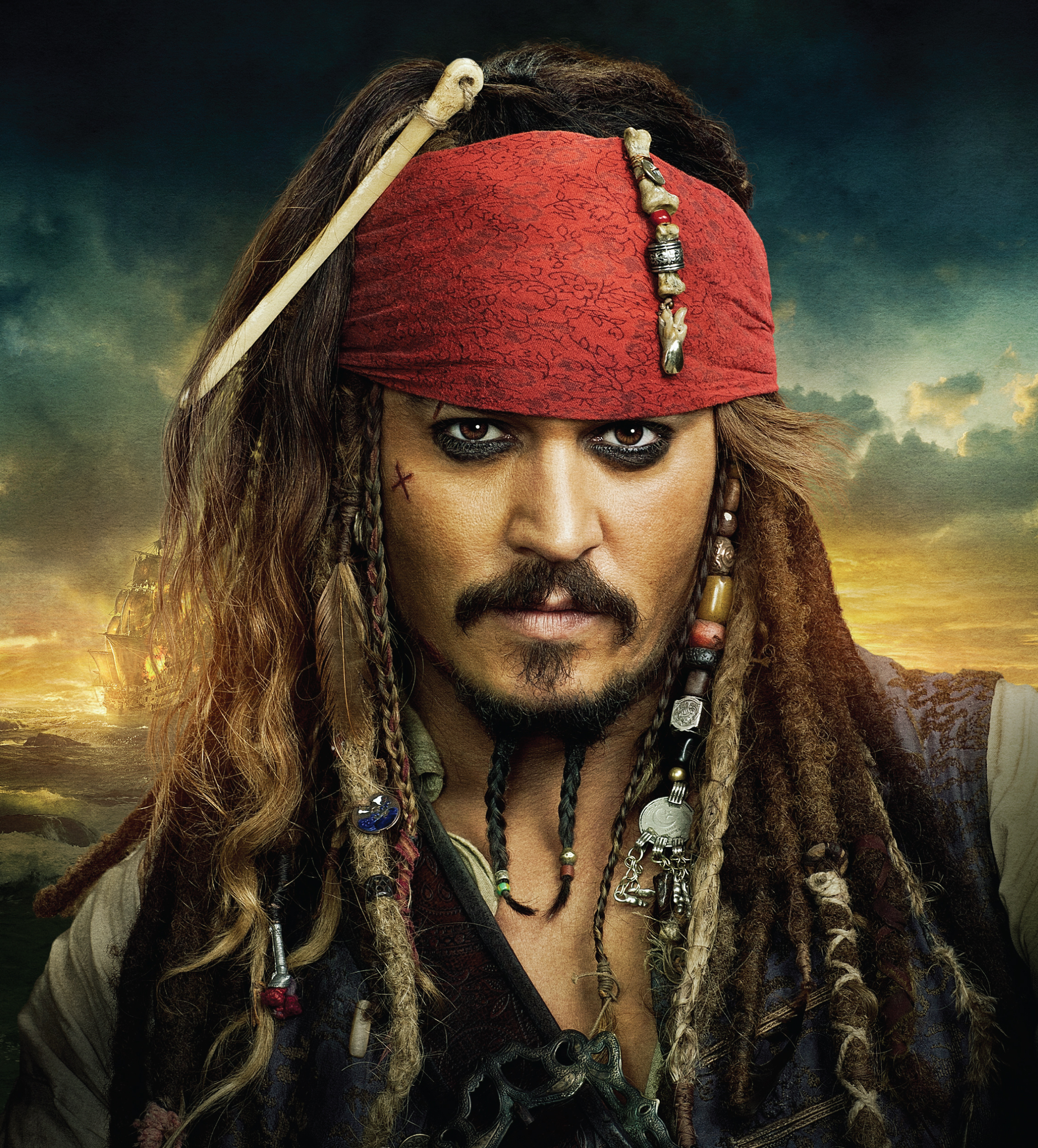 Jack Sparrow in order to save a woman he loves from Jack's enemies who are now undead. Johnny Depp is the perfect pirate and is exactly what I imagined one to act and be like. This movie is not a Tim Burton produced movie, and actually comes from Disney.
Onto his animated movies…
An animated fantasy movie that Depp was a voice actor on. The Corpse Bride is about a shy groom who decides to practice his wedding vows in the presence of a women who has died. After, she rises from the dead and assumes that the two of them are now married. Another Tim Burton movie! Who would've thought! It's funny, original, and surprisingly moving with great animation. Johnny Depp's voice fits perfectly with his character.
And last of the Johnny Depp movies for this post is Rango. Released in 2011, this comedy adventure is about a chameleon who winds up in a town in the Wild West who is in need of a sheriff. The way this movie was produced is very different from the usual animated movie. Watch the making of the movie here, I love the way it was produced.