Mysteries aren't for everyone, some people just can't take the suspense. I live for that kind of suspense. I love to be on the edge of my seat, trying to figure out what's going to happen before it's revealed.
Mystery story have been in my life since I was a little kid, so that's probably why I like them so much. Scooby-Doo was probably the first show that I watched that was all about solving a mystery. Who couldn't love this show? Solving mysteries with a talking dog sounds like a pretty good gig to me. The Mystery Van is also still the coolest mode of transportation that I can think of to this day. My favorite childhood show became real when they released a Scooby-Doo movie in 2002. Suddenly, it wasn't a cartoon anymore and the characters were real people. They also did a pretty amazing job of casting if you ask me. Two years later Scooby-Doo 2 Monsters Unleashed was
released. What could be better for a kid who grew up with those characters? The catch phrase used by every villain will also go down in history…
"And I would have gotten away with it too, if it weren't for you meddling kids!"
Each member of the gang all have a lot of their own catch phrases as well. Especially when in danger their catch phrase will be the first thing to be said (as you can see from this video), except Fred who doesn't get to have one of those catch phrases. His have to be chock full of confidence so it can match his personality.
There are a great number of authors who write fascinating mystery stories, and Agatha Christie is one of the greatest. She has written so many books, and they are all amazing. Two of my personal favorites are Crooked House and Murder On The Orient Express. I had to read both these books for school, and I am so glad that I had the opportunities to be introduced to her writings.
The Westing Game was also a murder-mystery book that I had to read for school. People of all ages will love this book. It has weird characters and never-ending plot twists. It's also one of the funniest books that I've read. Check it out here!
Growing up I was also an avid reader of all the Nancy Drew Mystery Stories books. I loved everything about those books and still do. Something about those stories just made everything more exciting especially as a little kid. One of my many aspirations was to become a detective when I grew up thanks to Nancy Drew.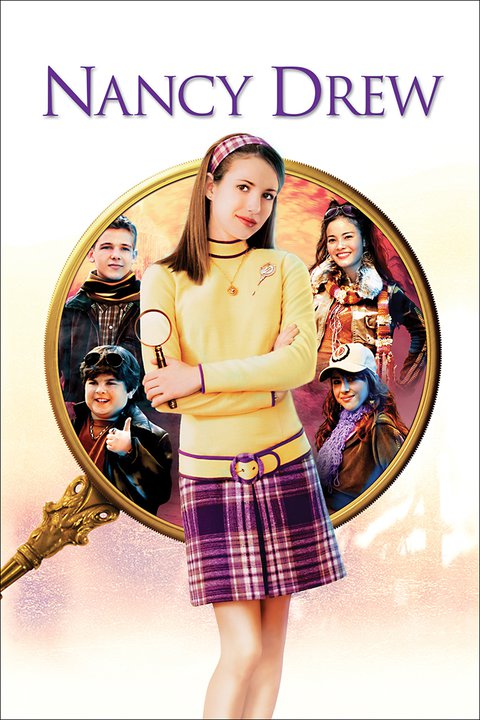 A Nancy Drew movie adaption was also made. I personally wasn't too big of a fan of it. Nothing can top the classic that are the Nancy Drew Mystery Stories. I was also not as drawn to the mystery as one should be. Of course I felt the need to find out how she solved the mystery, but I just wasn't all too interested in it.
Now moving on to some mystery shows that I am currently watching.
Catfish: The TV Show is probably not considered a mystery kind of show by a lot of people, but I definitely think it is. I'm also 100% addicted to this show, this right here is my guilty pleasure. This is a show on MTV where two guys help people in online relationships meet. More often they are solving cases that relate to identity fraud. Read this article that tells you all about how the show works. I find it really interesting the stories and people they come across, and how they handle certain situations.
A popular tv show that I watch is Sherlock. This show has gathered up quite a lot of fans. The way this show works is really different compared to a lot of other shows. Instead of an episode being released every week over the course of a few months like regular television shows, three hour and a half episodes are released every two years. So there's a lot of waiting that goes into this show. There's always a rewards of three amazing episodes though. They always end the third episode on a very big cliff hanger. Binge watching this show is recommended and is easy to do because it's on Netflix (what would we do without you Netflix?). This show is more traditional when it comes to detectives as opposed to Catfish. It's a modern twist on the stories by Arthur Conan Doyle. Where Sherlock Holmes and his partner are solving mysteries in modern day England.